Looking at the idea of ​​Vietnamese food but the specialty and fame of the Malaysian people
Updated: 18 Aug, 2019 lúc August 18, 2019
This dish is currently attracting attention all over the world, at first glance, many people think that it is a puff pastry, a package of Vietnamese people, but it turns out not, this is actually a famous specialty of Malaysians.
Source
Ketupat is a traditional Malaysian delicacy, it has two types: rectangular Ketupat nasi, wrapped from coconut leaves and made from glutinous rice so it is slightly porous, not flexible.
The other type is Ketupat triangular pulut, made from palm leaves and glutinous rice, so the cake texture is very flexible, fragrant, sometimes also added with different types of beans to create more colors and Diversity.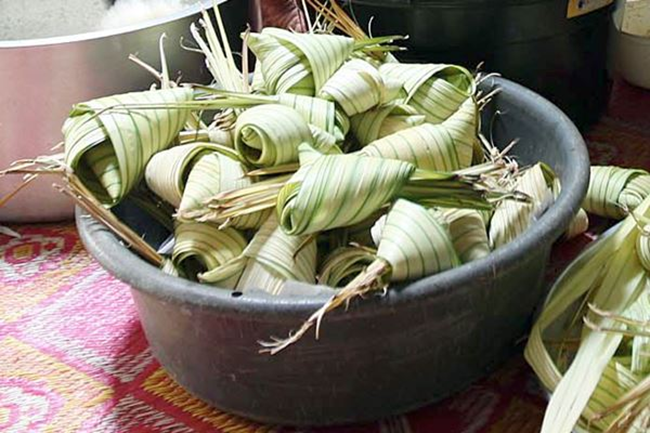 There are two ways to eat this cake: Ketupat Bachok (fried version), Ketupat palas (regular version).
Usually Ketupat pulut is more popular, not only Malaysians but also people in other countries in Egypt, Brunei, Singapore ... are also very popular.
Ketupat is not only a specialty of filling the stomach, but also brings a lot of sacred meanings to the people of Malaysia.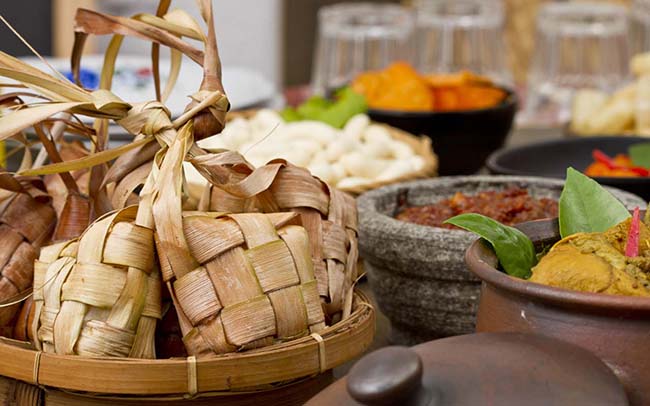 Ketupat symbolizes apology and blessing.
The main ingredient of Ketupat is rice and leaf packs.
According to the Malaysian conception, rice represents human desire, while the leaf represents conscience.
People must be able to control their own desires with their own conscience.
Implementation process
Sticky rice or sticky rice after being washed, drained, coconut or palm leaves are braided first, then put in rice / sticky rice, poured into ¾ and leave space for rice / sticky to ripen when ripe.
To meet the needs of a number of other customers, today Ketupat also added many other materials.
The original Kepupat doesn't usually add anything.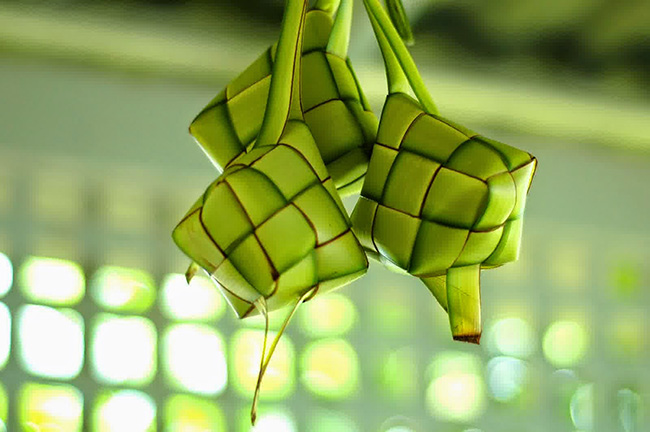 After the package is finished, Ketupat will be cooked in about 4 hours, the water in the pot is continuously added to make sure the cake is soaked in water completely.
Some cooks will shorten the boiling process by soaking rice / sticky rice in salt water for about 20 minutes.
If properly cooked, Ketupat can be kept for at least 2 days in a cool or longer place in the refrigerator.
Some people choose to steam before cutting out, or fry after cutting.
Depending on the preferences of each person, Ketupat can eat with many different side dishes.
Many Malaysians view Ketupat as an indispensable food in their meals.
They often eat with different dishes such as curry, grilled skewers, and sometimes consider Ketupat as rice.
Ketupat is very easy to eat and full, so not only indigenous people but also very popular with the country.
If you have the opportunity to visit Malaysia, you can see people eating Ketupat in the afternoon of noon.
This dish is cheap and is full of familiar ingredients so everyone is carefree.
Those who sell Ketupat
Ketupat can be easily purchased in every corner of Malaysia.
Not only is it a regular dish but it is also an indispensable dish in big holidays.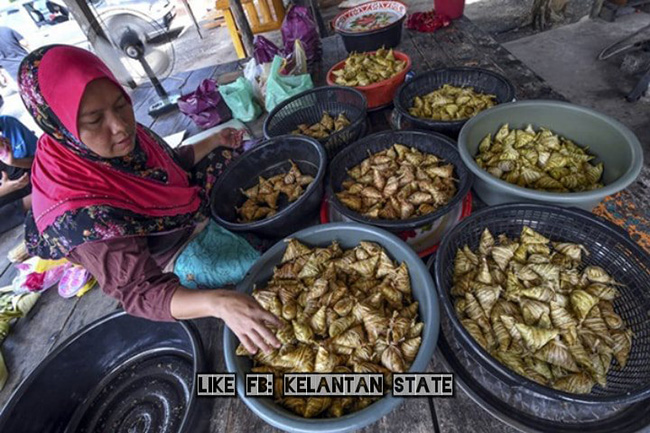 Salmiah, a person who made Ketupat with 20 years of experience, said: "On holidays like Aidilfitri, there are more than 5000 items ordered, while Aidiladha is 3000.
Just yesterday, a couple ordered their children living in the UK, New Zeanland and Egypt, "the 43-year-old woman shared with Bernama.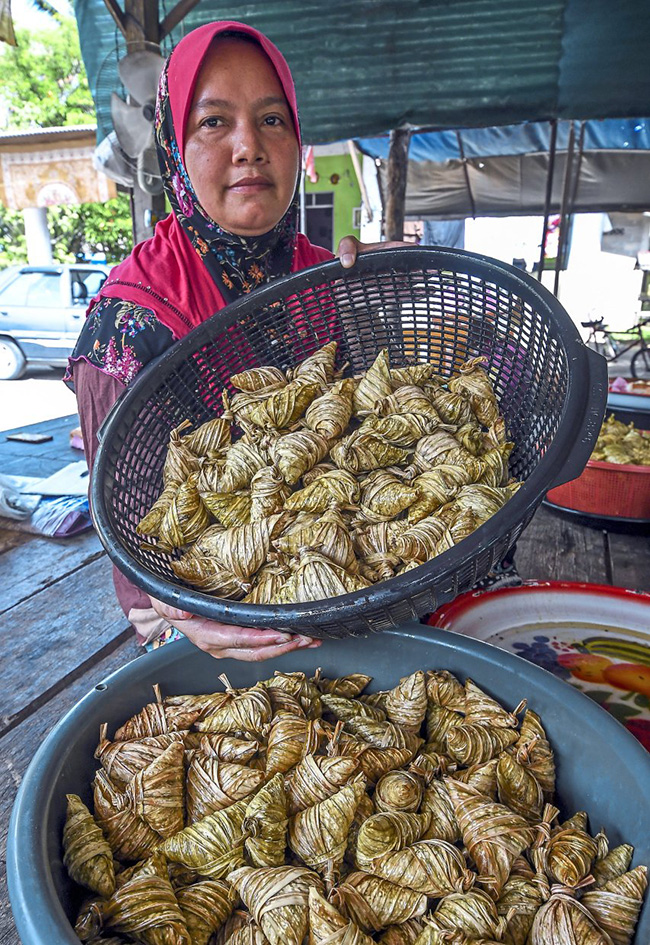 Although Ketupat is located in large numbers, Salmiad shoppers say that Ketupat here is always softer and tastier than others.
This is because her Ketupat is larger in size, not easily rancid and can be stored in the freezer.
Besides, the price is also cheaper than the market.
While she sold 1.3 USD, others sold 1.6 USD.